A Lifetime of Caring For Gunnison County
Polly's Latest Post
Imagination of a Country
-
In the late 1600's and early 1700's people began to come to this country in large numbers. The young men of Ireland, who climbed aboard merchant ships often became indentured servants. Their passage was anything but easy, and many died on the hundreds of voyages from scurvy, viruses or injury as the ships made their… Read More
About Polly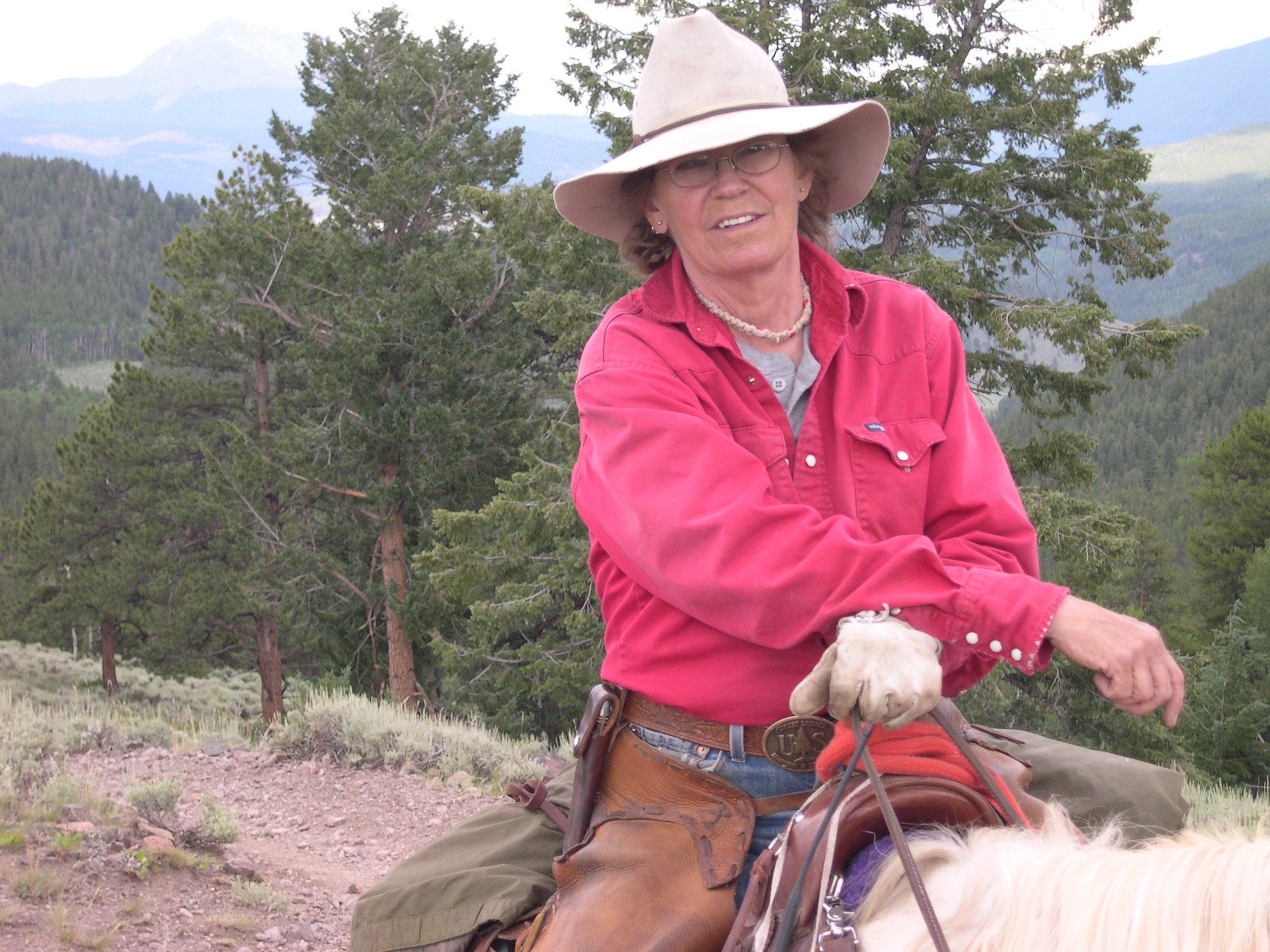 Born and raised in Gunnison County, I love the outdoors and local and western history and I write of  both. I write on political issues from the unaffiliated side of things. That is not to say that I do not have my opinions and druthers, but I try to be as analytical as possible and considerate of all sides of a given issue.
I was born on a resort my family homesteaded in 1900.  I grew up there working alongside others for the success of the whole.  I ran the store, cleaned cabins, mowed lawns and pumped gasoline. Those values and skills learned carried into my young adult life as I sought other forms of employment like irrigating, cutting hay and outfitting.
After some college both at Western State College and The University of Northern Colorado. I worked in retail jobs at first, then a 30 year stint in Crested Butte where I worked as a ski lift mechanic, ski technician and bicycle mechanic.  For some of those summers I worked for the United States Forest Service (USFS) as a wilderness ranger and also managed riding stables in Mt. Crested Butte for Crested Butte Mountain Resort (CBMR) and one at Irwin.
I grew up hunting and fishing and understand those industries deeply. My Dad was a guide and outfitter for 40 years in the area and I tagged along with him from the time I was 8 years old. I learned that harvesting an elk was a spiritual experience where thanks was given for the meat and the herd was protected so that we might enjoying it for years to come. I still get out hunting elk, but the outing itself and seeing the elk is always the priority.
I not only grew up and worked in outfitting; I have spent countless hours on a horse, on foot or in a Jeep wandering nearly every part of western Colorado. I also spent nearly 20+ years working for or volunteering my time to the US Forest Service mostly in wilderness.  I know the trails and what it takes to maintain them and I have an understanding of wilderness use and conflict. I have spent some summers being a ranch hand and continue to volunteer help where I can.
I have written extensively on the mountains and mountain life, ranching, wilderness and wildlife of the area for several local papers and magazines. Along with that I have had two articles on ranching published nationally.
As a kid I was involved heavily in the 4-H program and really would like to see it continue to grow for our counties' youth. I have worked extensively with the all volunteer Cattlemen's Days rodeo committee where I served as Sponsorship Chair.
This website is a collection of my writings and other musings about the Gunnison Country. My blog is nationally political where things are so different than the grass roots of small towns because of their larger scale and the incredible interjection of money. I see the world from the perspective of the people who work, sweat and live the best they know how.